Bio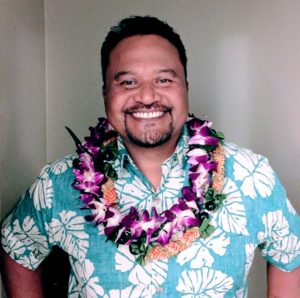 Dr. Vidalino Staley Raatior was born and raised in Chuuk State, Federated States of Micronesia (FSM) to the Houpelai (Pwaraka) and Alengeitaw (Achaw) clans of the Northwest region.
Dr. Raatior currently serves as Director of Science Education & Mentorship in Latino Lives in Academia (SEMILLA) at the University of California Santa Cruz. Previously, he was at the University of Hawai'i at Hilo where he served as Project Coordinator of the NIH-funded Students of Hawai'i Advanced Research Program (SHARP), the NSF-funded Louis Stokes Alliances for Minority Participation (LSAMP) program, and Director of the USDOE-funded AANAPISI programs and the Pacific Islander Student Center. Dr. Raatior previously worked for 10 years at Santa Clara University as Assistant Director for International Programs and Associate Director of the Center for Multicultural Learning. Originally from the Federated States of Micronesia (FSM), Dr. Raatior is a graduate of the University of Guam, University of San Francisco, and received a doctorate in Education at the University of Hawai'i. His dissertation research focused on strength-based approach to student support services in higher education.
His career as an educator began as a teacher and later as administrator for five years at Xavier High School in Chuuk, Micronesia.
Ongoing Projects
Please check out some of Vidʻs on-going projects.